B857 "Tracy" Connection Test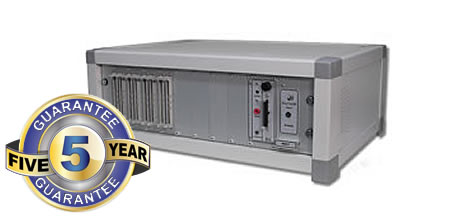 "Tracy" Cable, Harness and Wiring Connection Tester
This is the best choice cable harness tester for larger installations when connectivity testing (shorts, opens and miswires) are the only parameters that need to be checked.
The B857 "Tracy" cable harness tester is computer based and uses a USB connection so that the computer does not need to be opened to install any special hardware.
"Tracy" will carry out an exhaustive continuity check on the cable harness or wiring loom to determine the electrical connections between each point within the cable harness.
The "Tracy" is able to learn from a (gold standard) cable harness or wiring loom or use a pre-stored wiring list to verify that the subsequent assemblies match the connectivity map exactly.
The "Tracy" checks all possible connections within a cable harness or wiring loom assembly for opens, shorts and miswires, any faults identified are then displayed on screen for quick rework. "Tracy" provides traceability that the product has been fully tested. Results are stored in a Microsoft Access database and all records include the date and time of the test along with the operator and product details. When used with Microsoft Word, the information can then be used to produce reports.
Portability, low cost, expandability and ease of use make the "Tracy" cable harness tester ideal to be used by the people actually doing the assembly and so save time and money on possible costly rework.
"Identify A Wire" is a very useful feature, which allows the user to locate any pin in a cable harness or wiring loom assembly using the test probe. This feature can also be very useful as an assembly aid saving time and money and can also be used for locating intermittent problems.
Although this cable harness tester is computer based you are able to carry out Hands free testing using the footswitch to start each test.
Tests cables, connections, wiring harnesses and switch assemblies.
Fast, accurate testing saves time and money.
Add extra modules and expand the system when you need to.
Learns and stores wiring information.
"Identify a wire" used to locate pins, save time during assembly.
Test harnesses / control panel with relays connected in circuit.
Clear, easily to use software.
Faults identified for rework.
Hands free testing using a footswitch.
Low cost.
Printed results sheets.
Print customized labels
Saves test results for Full Quality Control Traceability.
NEW. The "Tracy" tester includes a plug-in Drive Card Module for increased functionality. This was developed following requests from customers for a better way to test interconnections in control panels containing relays. This allows the user to step through a range of tests automatically that would normally have to be done manually using a buzzer or multimeter.
This automation is a great time-saver as once the system is connected it carries out the tests by itself. There are many other possibilities, for example the card could control pneumatics or electrical actuators to press switches.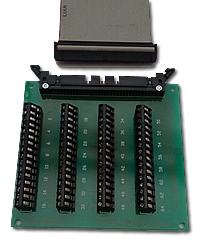 B857-305 Easy Connect Adaptor Board

Features
| | |
| --- | --- |
| | |
| | PC Platform: Windows 2000, XP, Vista, 7, 8 and 10 |
| | USB: USB connections for fast and easy setup - no internal PC cards required. |
| | Connections: Min 128 test points / Max 1024 test points (64 way IDC sockets) per standard 19" enclosure. Modules can be added in blocks of 128 test points. Test units can be linked together in blocks of up to 1024 test points. |
| | Test Voltage: 5V dc @ 1mA |
| | Probe: "Identify a wire" for easy assembly of cables and harnesses |
| | Access Database: All results are stored in a MS ACCESS database. This is readable by all versions of Office 97 and above. |
| | Memory: Maximum number of cables stored is only limited by the size of your computer hard disk. |
| | Printer: Any Windows printer |
| | Power: Mains 110/220/240 Volts A.C. |
| | Computer Interface: Full Windows operational software supplied including save/load net lists and storing results. |
| | |
| --- | --- |
| Part No | Description |
| B857 | "Tracy" Connection Tester (1 module fitted - 128 test points) (5-Year GT) |
| B857-128MOD | Connection Tester module (128 test points) (5-Year GT) |
| | |
| B857-305 | Adaptor board fitted with 4 off 16 pin 45 degree terminal blocks |
| B857-112 | Interface Cable 1M length with 2x64 IDC way sockets |
5-Year GT
Product marked (5-Year GT) have a 5 Year Banair Guarantee. Click here for more details.