Connection Testers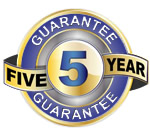 Which Cable and Harness Connection Tester System?
Our range of cable harness connection testers are capable of testing a wide variety of products, including cable harnesses, wiring harnesses, distribution panels, wiring looms, flexible circuits, rotary switches and membrane switch panels.
The level of sophistication of the cable harness tester required will depend on the product type, failure modes and integrity required by the eventual customer. There are 3 main types of test that can be applied and this will determine which of our cable harness testers will be most suitable for your product.
Continuity check:- This applies a voltage to each pin of the cable in turn and checks the response of all other pins. This is checked against the required response. This test will detect missing connections ("Opens"), Extra Connections ("Shorts") and miswired connections ("wrong pins"). The test voltage is usually 5 Volts D.C. This is the minimum requirement for any cable tester.
Resistance measurement:- This test measures the resistance between every point in the cable and checks that the value is below the required value. This will detect poor connections, wrong wire lengths and bad crimps. To measure low resistance values accurately you should use a "4 wire tester", any other type of tester will add jig wiring resistance to your test results, this makes testing less reliable.
HiPot test:- This test applies a high voltage (normally in the range 100 to 1000 Volts DC but we can supply higher voltages and A.C. systems if necessary) between a connection and the rest of the circuit. The current is then monitored to check the insulation and for flashover. This test will detect poor insulation, insufficient clearances between connections and contamination.

Compare Connection Testers
B801
Sharon

B857
Tracy

BA765-Demi
Henry

BA765-10/15
Henry

BA427 10AMP
James

Continuity Check

Opens

Shorts

Miswire

Resistance

-

-

Capacitance

-

-

Option

Option

Option

Inductance

-

-

Option

Option

Option

Maximum number of connections

128

1024 per 19" rack*

160

512 per 19" rack*

24 per 19" rack*

Connections per module

-

128

32

32

8

4 Wire Test

-

-

Hi volt Insulation 1000V

-

-

Hi volt Insulation 1500V

-

-

Option

Option

Option

Dielectric strength (Flash) DC

-

-

Option

Option

Option

Dielectric strength (Flash) AC

-

-

Option**

Option

Option

Self learn

Manual entry

-

Identify a wire with probe

Print Labels

-

Print Certificates

-

Barcodes

-

Save results in Access database

-

Back up results to server

-

Backup cable spec to Database

-

Maximum number of cables

48

Unlimited***

Unlimited***

Unlimited***

Unlimited***

Windows Software included

Lifetime software upgrade included

Free telephone support

Computer interface

RS232

USB

USB

USB

USB
*Extra racks can be added
** Limited to 1000 volts AC
***Depends on the size of the hard disk on the PC